IMPACT ON THE LAND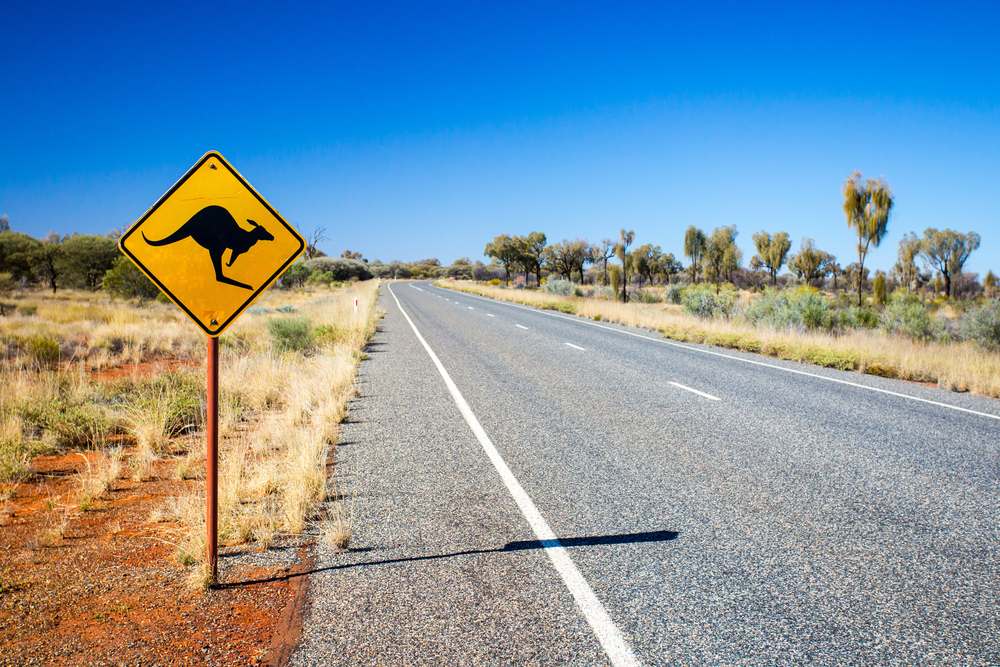 Large, uncontrolled populations of kangaroo have two negative impacts:
1. They threaten biodiversity by contributing to overgrazing.
Kangaroos cannot be commercially harvested in National Parks and as a result, their numbers often rise to staggering levels which sometimes require culling programs to be used.  In biodiversity monitoring done following culls at Hattah-Kulkyne National Park in Victoria, increased abundance of 20 rare or threatened plant species was recorded in culled areas compared with unculled areas (Sluiter et al 1997)[1].
Excessive populations of kangaroos also pose threats to other animal species. In the Australian Capital Territory studies have demonstrated that in habitats with low kangaroo grazing, reptiles were more than three times as abundant, and contained twice as many species of reptile than compared to areas with high kangaroo grazing levels.  http://theconversation.com/new-evidence-culling-kangaroos-could-help-the-environment-30795
The Wildlife Preservation Society of Queensland has expressed concerns about over-abundant kangaroos harming critical habitat of the vulnerable yellow footed rock wallaby.
---
2. They impact on agricultural enterprises.
Extensive computer modelling has suggested that harvesting kangaroos at their maximum sustainable yield leads to an increase in long term wool yields of up to 25% (Mcleod et al 2001)[2].
Stephen Faulder , "Bonnieville", Yass, NSW
They eat all ground cover, grasses and small native bushes which leads to erosion of soil and extinction of native grasses and small bushes.  In a dry time which can go for several years here in Australia the effects of these large numbers are catastrophic to the environment and the sustainability of the farm.
Michael Inwood, Glanmire, NSW
In a dry season when we have large mobs of several hundred Kangaroos they can quickly decimate our crops and pastures.   We not only have immense grazing pressure but also damage to fences and environmental tree plantings to contend with.
Darryl Bartelen, "Krui Plains", Moree, NSW
Having just recently scouted a 400 ha native pasture grazing block I was shocked to find little to no grazing value for our cattle because the kangaroos have grazed it off over the past 4 months.  Additionally, the kangaroos have impacted our grain production area. Overall we have lost approximately 25 ha of crop.  It doesn't sound like much but when the input costs are $350/ha and unrealised income of $1200/ha the numbers add up quickly.  At $1550/ha over 25ha we will miss out on $25,000 this year alone.  Long term we probably miss out on $15,000 per annum on cropping alone.  A rough estimate on lost grazing income is in the realm of $10,000 per annum. 
Andrew McKibbin, Kildrummie Pastoral, Rockley, NSW
Our property has been at the forefront of environmental farming planting over 18,000 trees and using recycled green waste as fertilizer.  Over-abundant kangaroos are creating major issues with us in trying to restore areas of trees. The kangaroos knock down the trees in fenced off areas and then eat the young trees to the ground.  We like having some kangaroos; the issue is the number that we now have has multiplied with improved pastures and the tree establishment and due to surrounding forest areas. The issue becomes particularly difficult in dry times with the numbers competing for grass and causing more destruction to trees.
Helen Lewis, Picots Farm, Warwick, QLD
As kangaroos are free roaming they constantly overgraze plants in our pasture as they are able to come back onto the green pick, this causes the more desirable species to be eaten out which impacts on our operation. As we are managing holistically we are trying to ensure we minimise overgrazing by providing adequate recovery period for our grass plants, however the kangaroo population makes this increasingly difficult.
---
3. And they present a real danger to people
Collisions with kangaroos are one of the major causes of road accidents in rural Australia, in Victoria alone they cost the community $15M/year (RACV 2015)[3].  During 2004 the NRMA recorded 12,549 claims nationally for crashes involving collisions with animals, mostly attributed to kangaroos.
Margaret Molineux, Billabidgee, Gundagai NSW
Kangaroos are a significant threat to our well-being, they cause numerous motor vehicle accidents from which I have personal experience when my 22 year old daughter was killed by the driver having swerved to avoid a kangaroo on the road.
In a dramatic demonstration of the potential impact of excessive kangaroo numbers on people, several Western Queensland towns are being forced to fence themselves in to keep kangaroos out of the town and keep their children safe. http://www.brisbanetimes.com.au/queensland/desperate-shire-applies-for-kangarooproof-fences-20150929-gjx56x.html 
For more excerpts from correspondence from people living in rural areas with Kangaroos on a daily basis, please click here. 
---
[1] Sluiter, I., Allen, G., Morgan, D. and Walker, I. (1997) Vegetation responses to stratified kangaroo grazing at Hattah-Kulkyne National Park, 1992-96.  Dept. Natural Resource, Melbourne
[2] McLeod, S.R,  Hacker, R.B. and Druhan, J.P.  (2001) Sustainable management of age-structured kangaroo populations
[3] RACV (2015) http://www.racv.com.au/wps/wcm/connect/racv/internet/auxiliary/news+_ +events/media+releases/racv+reveals+victorias+animal+collision+hotspots